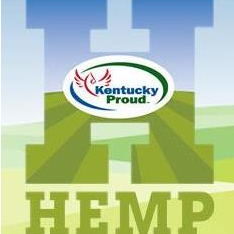 Essentially Hemp
Contact: PJ Smith Enterprises, LLC
Address: PO Box 685, 422 East Cross Main St. New Castle, KY, 40050
Email Address: essentiallyhemp@gmail.com
Phone: 502-552-2920
About Us
John and Phyllis Smith, and daughter Olivia Yates, have been Licensed KY Hemp growers since 2016, and became processors in 2017. They began marketing their small batch, speciality blended and formulated CBD oils and balms in December 2017. John is a 7th generation Henry County, Kentucky farmer and his wife, Phyllis Haag Smith, has over 40 years experience working in health care, with 20 of these years in the integrative health care field. They chose to be a part of the KY Department of Agriculture industrial Hemp research pilot program to help sustain their small family farm, and to provide a natural plant based product that research is showing is helping consumers with their health care needs.

All products are processed in a food safety permitted facility located on their farm in New Castle, KY. All products are third party lab tested for purity, and potency. Each product label contains a QR Code that gives access to the lab tests by matching the batch number hand written on each label.


Practices
Our hemp is grown using organic practices throughout the season. The hemp is harvested, and then dried in our old tobacco barn, After drying, the buds, or flower is stripped by hand, and taken to our environmentally controlled storage area where it remains until moved to our onsite processing facility. Every step of the process is done on our farm except for the lab testing. Our farm is truly, vertically integrated, hence our motto of "farm grown, and farm processed". "Soil to Oil"