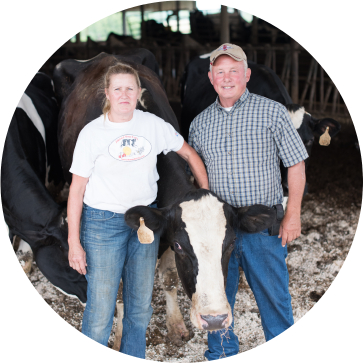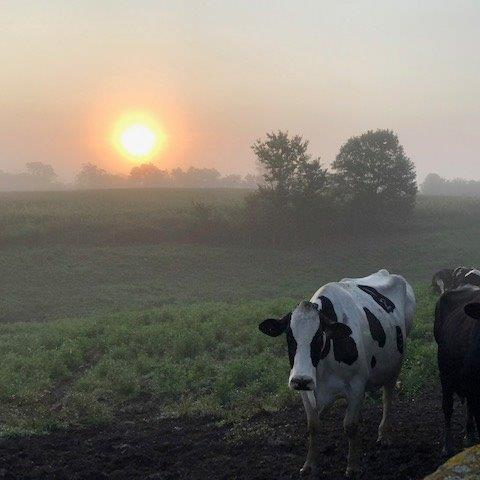 Harvest Moon Farm LLC
Contact: Bob and Angie Klingenfus
Address: 7401 Hanna Road Crestwood, KY, 40014
Email Address: glenn@harvesthomedairyky.com
Phone: 502-298-2296
About Us
Harvest Moon Farm and Harvest Home Dairy are operated by Robert and Angela Klingenfus. We are located in Oldham County, Kentucky, and have been in operation since 1972.
Harvest Home Dairy currently owns and/or leases approximately 1100 acres of farm land. We milk on average about 140 cows with an equal number of replacement heifers coming into the herd.
We have an on-site licensed and inspected milk processing plant, and manufacture a wide variety of artisan cheeses. Only a small portion of our premium Grade A milk goes to make cheese. Cheese is the only milk product we currently sell.
Practices
We are as artisan as you can get with our Harvest Moon Farm Cheese and Harvest Home Dairy.

All of our cheeses are meticulously crafted by hand, the work of award winning cheesemakers, in our own licensed processing facility with only the freshest milk produced by the healthiest and happiest cows.


Our Farm, Our Cows, Our Milk, Our Cheese
Fresh To You.
Harvest Home Dairy.