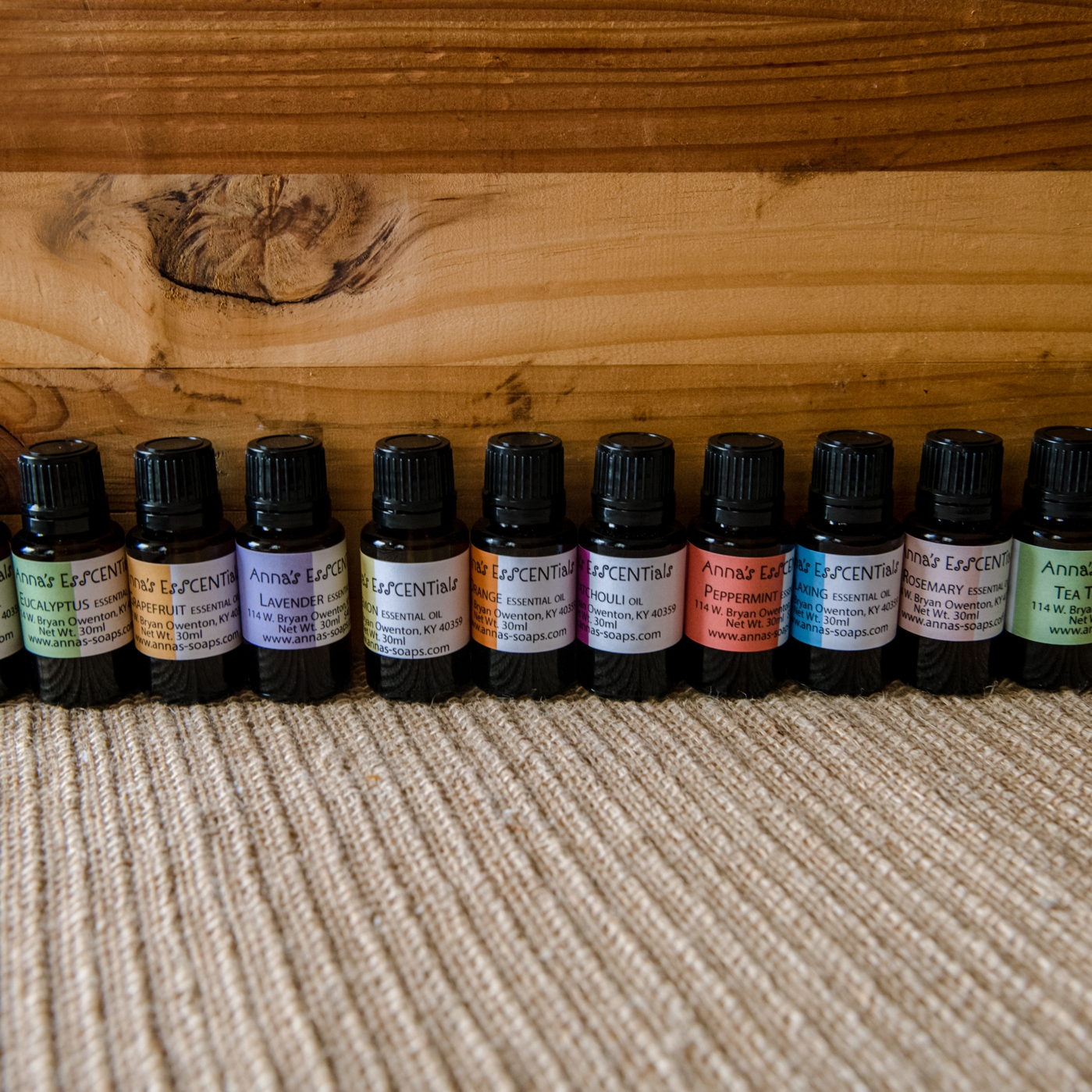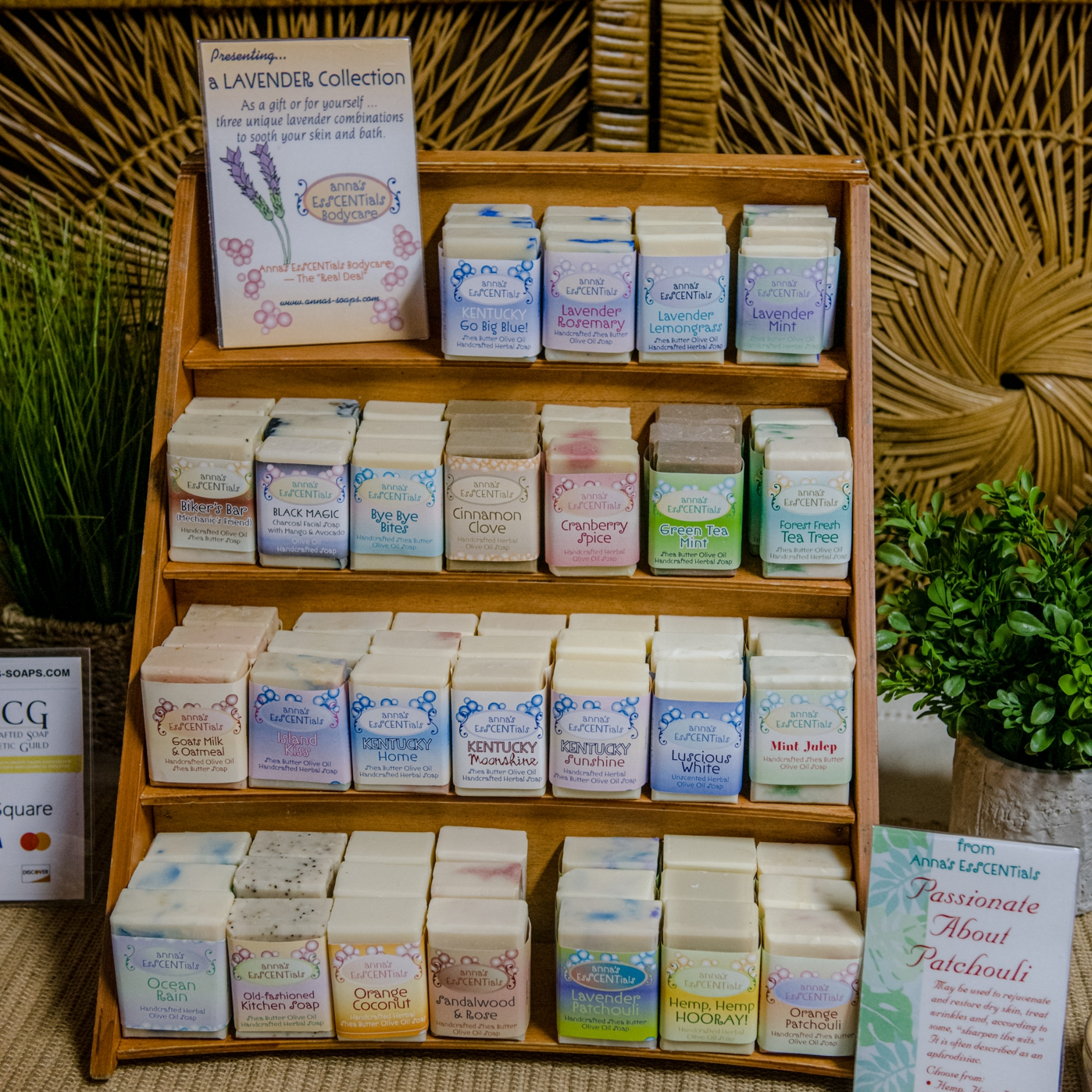 Anna's EsSCENTials Bodycare
Contact: Denisa Rock
Address: 2600 Claxon Ridge Road OWENTON, KY, 40359
Email Address: annas_esscentials@yahoo.com
Phone: 502-750-0784
About Us
Anna's EsSCENTials Bodycare is owned locally by a mother/daughter team Rachel Ligon and Denisa Rock.
Keeping with the same recipes and techniques of founder Sharon "The Soap Doctor" Lambardo for the past 20 years we offer handcrafted soaps using the cold-processed method and Bodycare products. We are members of the Handcrafted Soap and Cosmetic Guild (HSCG) and Kentucky Proud. The company was named by Sharon in honor of her grandmother Anna. For Rachel and Denisa continuing to carry on the traditions of handcrafted soap making while exemplifying the strength and character of their matriarchy, is the heart and soul of this woman owned company.

Practices
Anna's uses many organic and food quality ingredients including oils such as coconut, olive, sunflower and specialized oils. Plant based essential oils /fragrance oils are used for scents and natural mica powders for colors. Anna's soaps and Bodycare products are made locally in Owen County with many ingredients sourced from nearby farms and markets. Every batch of soap is made with great care and detail. Every bar is cut, shaved and labelled with a personal touch.