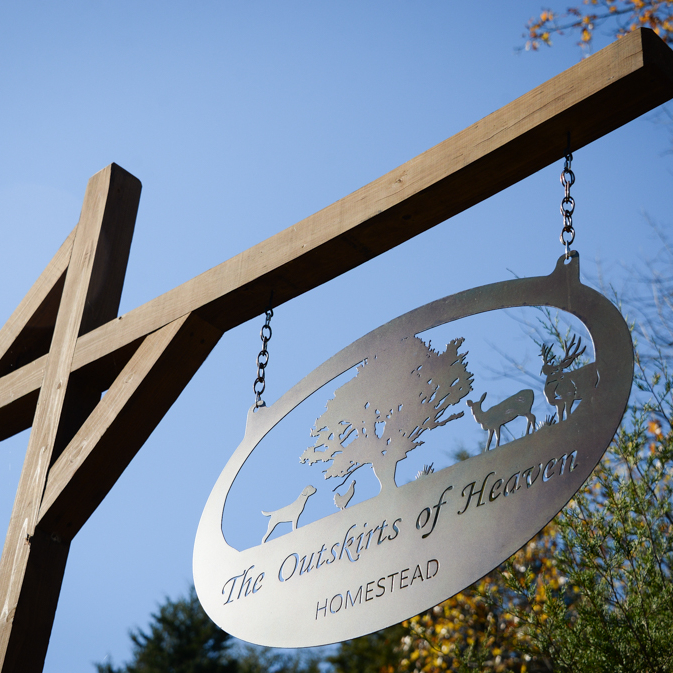 The Outskirts of Heaven Homestead
Contact: Kenneth and Penny Varble
Address: 8727 Bald Knob Rd Frankfort, KY, 40601
Email Address: theoutskirtsofheavenhomestead@gmail.com
Phone: 502-667-0177
About Us
Welcome to The Outskirts of Heaven Homestead – Your local Kentucky egg producer. We are an 11-acre farm located in northwest Franklin county. The Outskirts of Heaven Homestead is owned and operated by Ken and Penny Varble. We pride ourselves in taking care of our chickens to the highest standards (visit our Facebook page). This allows us to bring you the highest quality farm-fresh eggs.

Chickens from the farm are fed with food sources of a higher quality than those who are hosted within a factory for mass consumption. This is why the yolk is richer and the shell is thicker. Farm fresh chickens spend their days outside soaking up vitamin D, while factory chickens are stuck inside eating a feed that just isn't as good or fresh.

Our future plans are to expand and move towards the production of quality canned goods like "Cowboy Candy" (sweet pickled jalapenos) from our own organically grown jalapenos.
Practices
Home Grown Heroes
Kentucky Proud
Non-GMO food
No Steroids No Antibiotics No Hormones